Pakistani actors are known for their versatile acting skills and performances. Young talented actors have made their space and leading their careers on the right path.
Among youngsters, Ahmed Ali Akbar is one of the rising stars who chose the correct line and picked the right scripts.
Unlike others, he went with his forte and didn't choose any useless script. His popularity rises when he did Paarizaad, in which he grabbed everyone's attention and there his real acting journey began.
His dramas made everyone fall in love with his acting, truly natural and not overrated. Before Parizaad, Ahmed's success began with his featured film Laal Kabootar which left a landmark for viewers with an outstanding storyline. He also won best actor award at Washington DC Film Festival.
People don't know where he comes from, the first drama he debuted in and so many other things. Let's
Early Life
On the 29th of September 1986, Ahmed Ali Akbar was born at the house of Pakistani tennis coach Muhammad Ali Akbar. Most people don't know that before pursuing an acting career he also played tennis on a national level with full passion.
Not only that, but at the club level, Ahmed Ali Akbar also played cricket and football as well. There was a point when he thought to pursue cricket as a profession and wanted to into professional cricket. But he eliminated the option because of nepotism.
Ahmed Ali Akbar is versatile because he's not only an actor but a singer and host as well.
Professional Life
Ahmed Ali Akbar started his acting career at the age of thirteen and debuted on PTV's drama Stop Watch. He debuted as a guest star in Siyaad in 2013 and right after that in 2014 he began his acting career as a profession.
Despite him starting his professional career as an actor in 2014, Ali has already made his stage debut back in 2008 and received critical appraisal for his work. Since then he did some great dramas which marked his style and made him popular among Pakistani viewers.
Laal Kabootar was a landmark in his career because this film changed Pakistani cinema and showed what wanted to watch.
After Laal Kabootar, he also worked for the drama serial Ehd-e-Wafa which was ISPR's presentation and aired on PTV Home and Hum TV.
His acting was exceptional in the movie and his hard work paid off. He won the Lux Style Awards for Best Film Actor for Laal Kabootar.
Then came Parizaad which changed everything for Ahmed Ali Akbar, because in this drama his acting was so in-depth that he dived into the character. Actress Mashal Khan And Ahmed Ali Akbar In Parizad has done a excellent job! The drama became of the most popular dramas on the HUM channel.
Ahmed Ali Akbar Films
2013 Siyaah
2015 Karachi se Lahore
2016 Ho Mann Jahan
2016 Lahore Se Aagey
2018 Parchi
2019 Laal Kabootar
2019 Heer Maan Ja
2019 Parey Hut Love
Dramas
Stop Watch
2013 Burka Avenger Peon (voice)
2014 Shehr-e-Ajnabi
2015 Ishq Parast
Guzaarish
Nazo
Paiwand
2016 Mera Yaar Miladay
2017 Munkir Gulraiz
Yeh Raha Dil
Phir Wohi Mohabbat
2018 Tajdeed e Wafa
2019 Ehd E Wafa
2021 Parizaad
Currently his on-air drama is IDIOT on Green Entertainment. This drama has very different script ultimately getting millions of views per episode.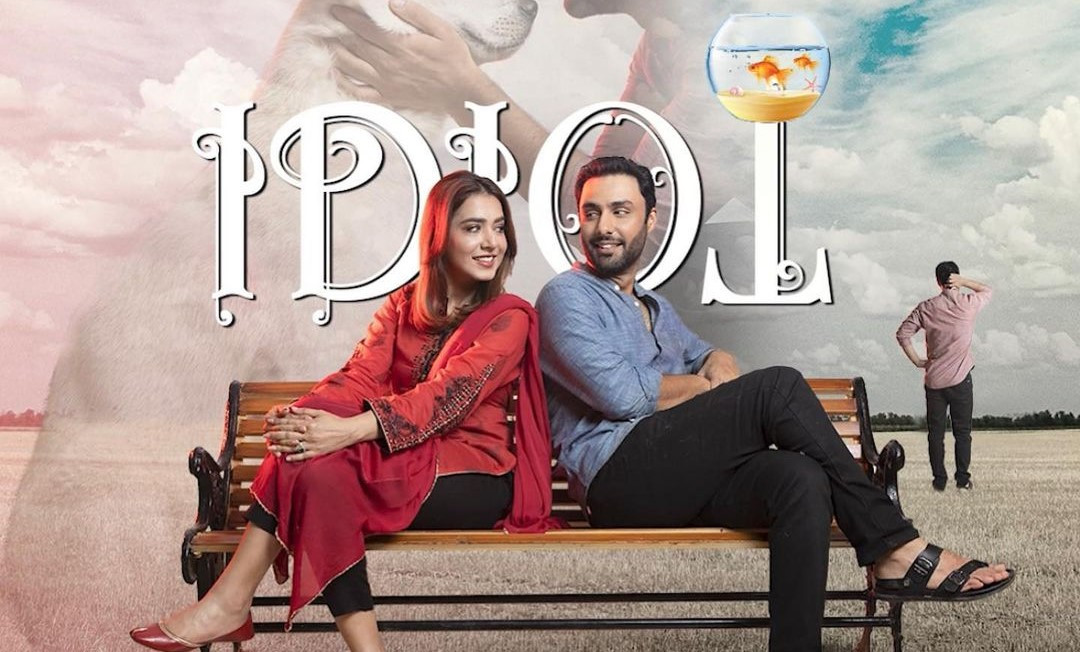 Ahmed Ali Akbar captured everyone's attention with his exceptional acting skills and dialogue delivery. He studies his roles and characters in every manner.