Not every female actress in the industry gets the opportunity to climb the ladder of success quickly like Mariyam Nafees.
Pakistani television has witnessed a plethora of talented actors and actresses, but few have captured the hearts of viewers quite like Mariyam Nafees.
With her captivating performances and undeniable talent, she has carved a niche for herself in the industry.
From her breakthrough role in the hit drama "Diyar-e-Dil" to her recent ventures, she continues to enchant audiences with her versatile acting skills and undeniable charm. In this blog, we will explore the journey and achievements of this talented Pakistani TV actress.
His fans would like to know about the Mariyam Nafees family, the Mariyam Nafees husband, etc. This whole piece is dedicated to Mariyam and everything will be discussed here.
Mariyam Nafees Biography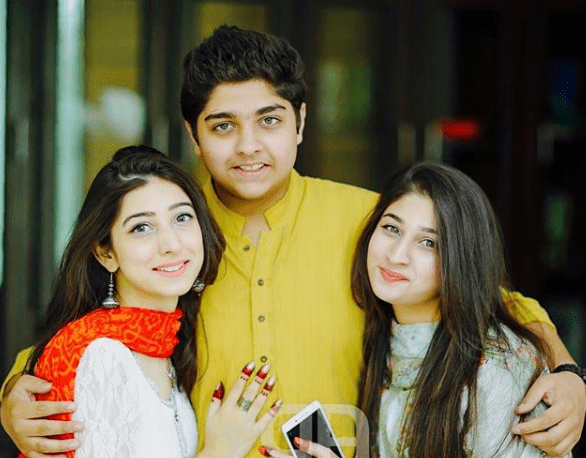 Mariyam Nafees Biography, Age, Husband, Family & More
Born on November 26, 1993, in Islamabad, Mariyam Nafees displayed a keen interest in acting from an early age. Mariyam Nafees age is another of her fan's biggest concerns, she turned 29 this year. She pursued her passion by enrolling in Media Studies at the National University of Science and Technology (NUST), Islamabad.
Coming to Mariyam Nafees family, her mother is a housewife and her father is a businessman. Her father belongs to Pashtun and her mother is of Punjab descent.
There she honed her skills and developed a deep understanding of the craft. It was during her time at the college that she was discovered by renowned director Haseeb Hasan, who offered her a role in the popular drama series "Diyar-e-Dil" in 2015.
Mariyam Nafees Dramas Recognition
Mariyam Nafees Biography, Age, Husband, Family & More
Mariyam Nafees's portrayal of Faarah, a strong-willed and independent young woman in "Diyar-e-Dil," garnered widespread acclaim and catapulted her to fame. Her nuanced performance showcased her ability to delve deep into her character's emotions, leaving a lasting impact on viewers. The chemistry she shared with her co-stars and her natural on-screen presence made her an instant favorite among audiences.
Following her success in "Diyar-e-Dil," Mariyam Nafees continued to impress with her performances in subsequent dramas such as "Haya Ke Daaman Mein" and "Kuch Na Kaho." Her ability to effortlessly switch between intense and light-hearted roles showcased her versatility as an actress. Nafees has since become a sought-after talent in the industry, with directors and producers recognizing her potential to bring characters to life.
For those who don't know, she has done modeling for some of the biggest brands in Pakistan, including Gul Ahmed and Khaadi.
Mariyam Nafees Wedding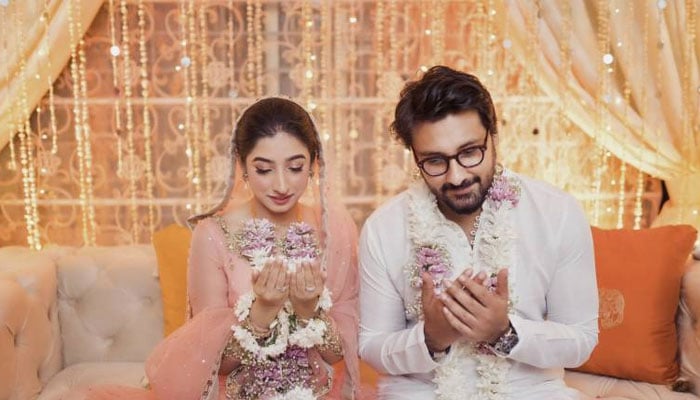 Most people don't know about Maryam Nafees's husband. Back in 2021, Mariyam Nafees announced her engagement with Amaan Ahmed on the 27th of Ramadan. Mariyam Nafees' wedding ceremony was held privately with no lavish element. Mariyam Nafees husband is a filmmaker and Visual artist, who runs an independent production company named Uncut Studios.
Exploring New Horizons
Mariyam Nafees Biography, Age, Husband, Family & More
In recent years, Mariyam has not only solidified her position as a prominent TV actress but has also ventured into other mediums. She made her film debut with the critically acclaimed movie "Pinky Memsaab" in 2018. Her portrayal of a domestic helper navigating life in Dubai displayed her ability to tackle complex characters with depth and sensitivity.
Additionally, Nafees has actively embraced social media platforms to connect with her fans and showcase her personal style and interests. Her authentic and relatable presence online has earned her a dedicated following, and she continues to engage with her fans by sharing glimpses of her personal and professional life.
There have been moments when she lost her control and exposed pathetic fans. Mariyam Nafees exposed a fan who offered her 3 lac rupees for a meeting.
Talking about her popularity, she has over 1 million Instagram followers and she's very much active on that social media platform.
Mariyam Nafees Acting Career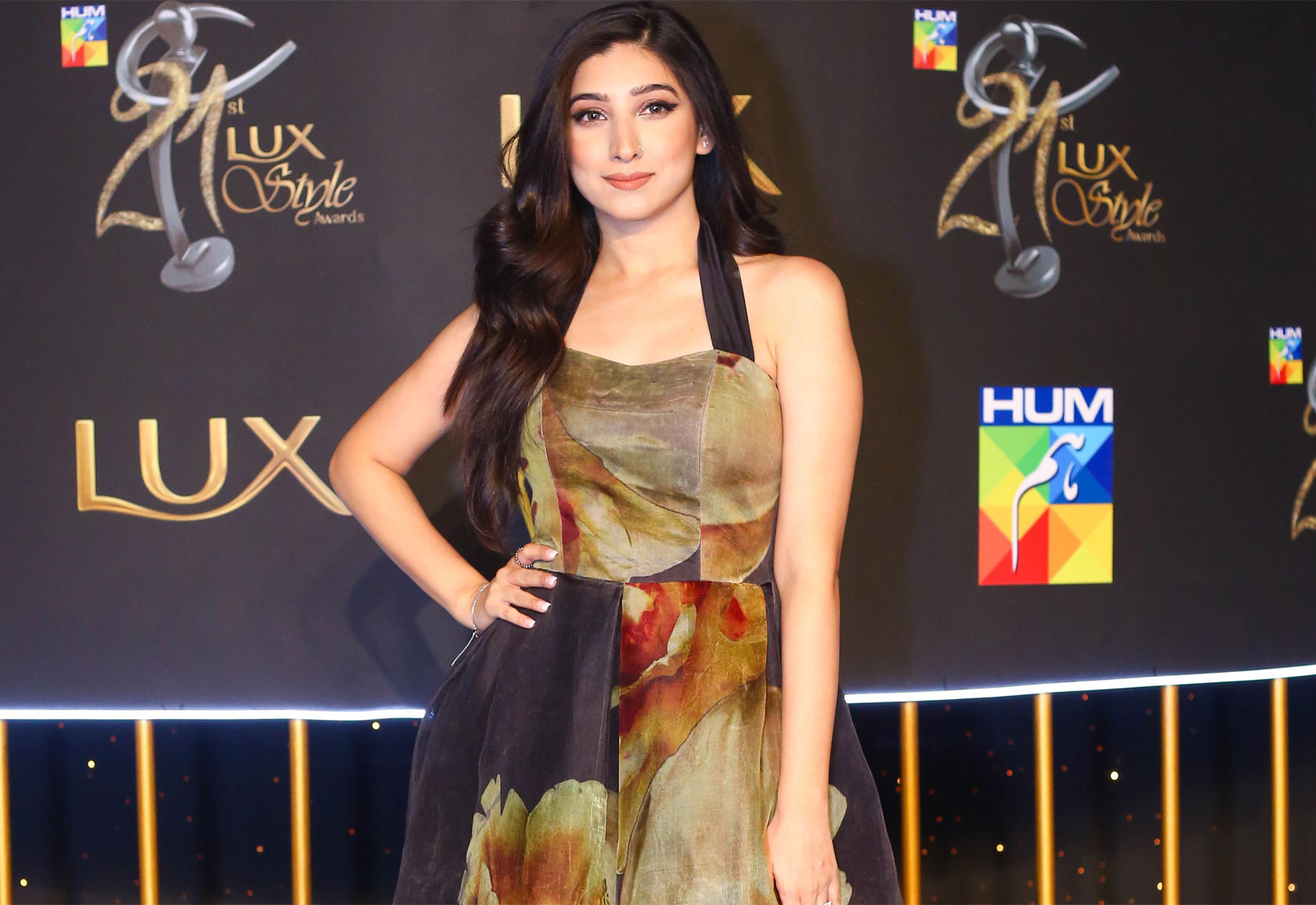 Mariyam Nafees Biography, Age, Husband, Family & More
As she progresses in her acting career, the future looks promising. Her dedication to her craft and commitment to exploring diverse roles has set her apart from her peers. With each project, she pushes boundaries and challenges herself to deliver exceptional performances.
Moreover, she serves as an inspiration for aspiring actors and actresses, particularly young women in Pakistan. Her journey exemplifies the importance of pursuing one's dreams and defying societal expectations. Through her characters, she tackles social issues and sparks conversations about topics often considered taboo.
Mariyam Nafees Highlighting Dramas
Mariyam Nafees has been a part of several notable projects throughout her career. Here are some of her noteworthy performances.
"Diyar-e-Dil" (2015):
She gained recognition for her breakthrough role as Faarah in the popular drama series "Diyar-e-Dil." Her portrayal of a strong and independent woman navigating complex family dynamics received critical acclaim and established her as a talented actress.
"Haya Ke Daaman Mein" (2016):
In this drama, Mariyam Nafees essayed the role of Haya, a young woman facing societal pressures and struggling to find her own identity. Her performance showcased her ability to bring depth and vulnerability to her characters.
"Kuch Na Kaho" (2016):
In this romantic drama, she played the character of Meher, a charming and lively girl who falls in love with the male protagonist. Her natural chemistry with the lead actor and her effortless portrayal of a free-spirited young woman garnered praise from viewers.
"Pinky Memsaab" (2018):
Mariyam Nafees made her film debut with "Pinky Memsaab," a critically acclaimed Pakistani movie. She played the role of a domestic helper named Mehr, whose journey in Dubai explores themes of identity, class differences, and personal growth. Her performance in the film showcased her versatility and ability to tackle complex roles.
"Mujhe Jeenay Do" (2021):
In this drama series, Mariyam Nafees portrayed the character of Alina, a resilient and determined young woman facing societal pressures and fighting for her rights. Her powerful performance received accolades from viewers and critics alike.
These are just a few of the notable projects that she has been a part of. Her consistent performances and ability to bring authenticity to her characters have contributed to her growing popularity and acclaim in the Pakistani television and film industry.
Mariyam Nafees is a shining star in the Pakistani television industry. Her talent, versatility, and ability to connect with viewers have made her a force to be reckoned with. As she continues to take on new challenges and explore new avenues, She leaves an indelible mark on Pakistani entertainment. We eagerly await her future projects and look forward to witnessing her continued growth as an actress.