Sydney's best beaches, by Bondi lifeguard Bruce "Hoppo" Hopkins
From family-friendly Bronte to Palm Beach from Home and Away, one of the world's best-known lifeguards shares his shares his favourite places to go, beyond Bondi.
Australia is renowned for its endless coastlines and pristine beaches, and nowhere is more famous than Bondi Beach in Sydney's eastern suburbs.
If you're one of the almost three million people that visit this crescent of golden sand each year, it's likely that you'll recognise Bruce "Hoppo" Hopkins. Not only is he Bondi's head lifeguard, but his face is familiar to most Aussies and many international tourists from Bondi Rescue, the hit reality TV show that's often described as Australia's "real-life Baywatch".
Since the show's inception 17 seasons ago, Hoppo has become an icon of the iconic beach, retrieving thousands of unwary swimmers and surfers from dangerous situations and involved in everything from resuscitations to body retrievals. Now one of the best-known lifeguards in the world, Hoppo also educates the public about surf safety through the Float to Survive initiative and has a mental health podcast, Life's a Beach, inspired by his work helping people at Bondi.
There's probably not a better person to ask for recommendations on Sydney's best beaches. Here, he shares the strangest moment of his 30-year career, suggests the best places to swim and snorkel… plus reveals the one Sydney beach he'd like to stay a secret.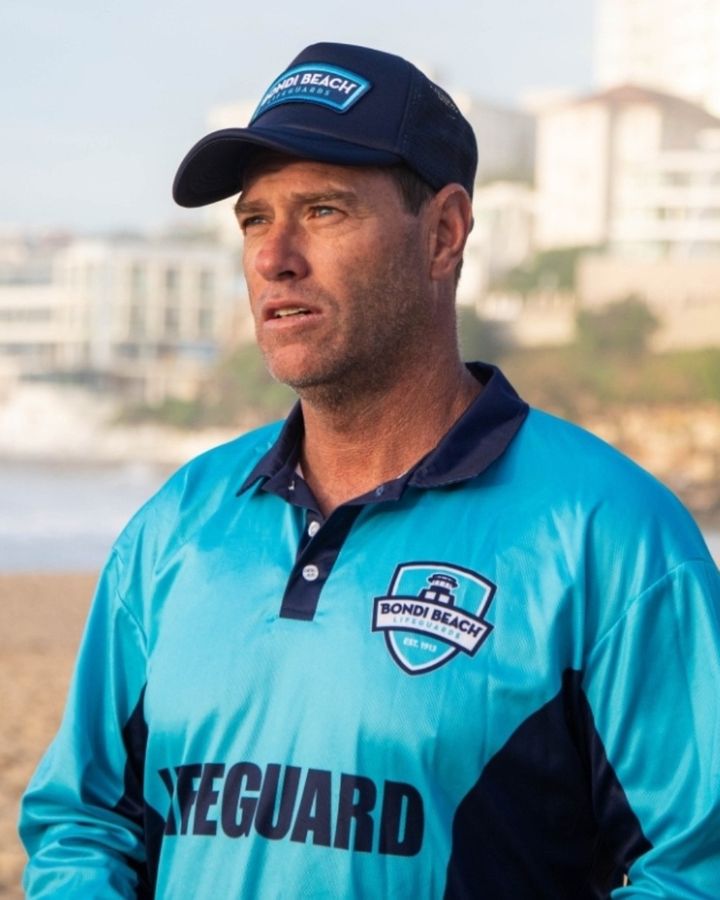 Bondi is one of the most famous beaches in the world. What makes it so special?
I grew up in the area and I probably don't appreciate Bondi as much as I should. But people visiting think it's an absolutely wonderful place, and that's because it's got a unique vibe that other beaches in Australia don't have.
It's amazing the amount of different types of people that come through – some days you could be working and you feel like you're in Brazil, in Sweden or England or wherever. There's so many backpackers and tourists, and you get a lot of people from elsewhere in Australia who come to visit the beach too. It's wonderful place to visit and it definitely lives up to its reputation.
Even though it can be stressful, I love working at Bondi because it's busy and it's an adrenaline rush. I couldn't work anywhere else as a lifeguard now; it'd be too boring. There are days when there's 30,000 people and a massive vibe. There are critical situations, you've got to think quick and have patrolling strategies in place. It's just somewhere that keeps you on your toes.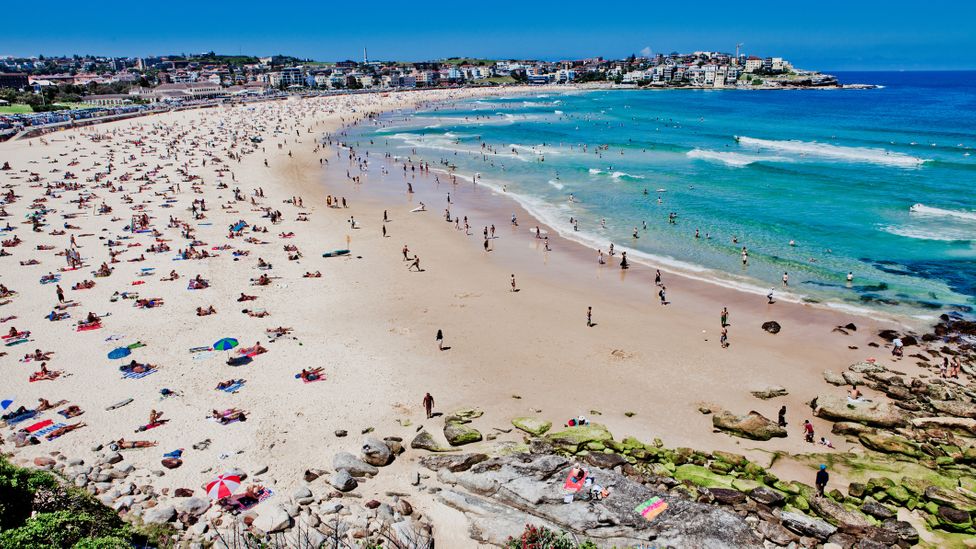 You've been working as a lifeguard for 30 years. What's your proudest achievement?
Ultimately, it's rescuing people and saving their life. You know that if you didn't get out there and get them and bring them back, they probably wouldn't have survived. Resuscitation is a major situation that we deal with, and to have someone dead in front of you and then from that you get them back to life… those things you never really forget.
How many lives do you think you saved over your career?
Rescue-wise, it'd be in the thousands. For resuscitations, it'd probably be around 50 now of the proper, no sign-of-life ones. They start adding up over the years.
What's your favourite thing to do in Bondi when you're not working?
I'll always go in the water and do some training or surfing. But I also love going up to the Bondi Icebergs for lunch; you're right on the beach, you're looking over the whole bay – it's a great venue to have a beer and something to eat and watch the beach and how it evolves each day.
With so many people visiting Bondi, you must have had some interesting encounters. What's the strangest thing that's ever happened to you?
It was Valentine's Day, and these two girls came up with something in their hands and we didn't know what it was. It turned out it was a bomb that had washed off one of the navy ships. It must have been floating around in the ocean for a long time and got washed onto the beach. We put it down and put [safety cones] around so no one would go near it.
Next thing, the police came and they cleared the beach. Then the bomb squad came and basically half of Bondi was locked down because of this bomb. They took it down towards the water and detonated it. That's not what you call a normal day at the office!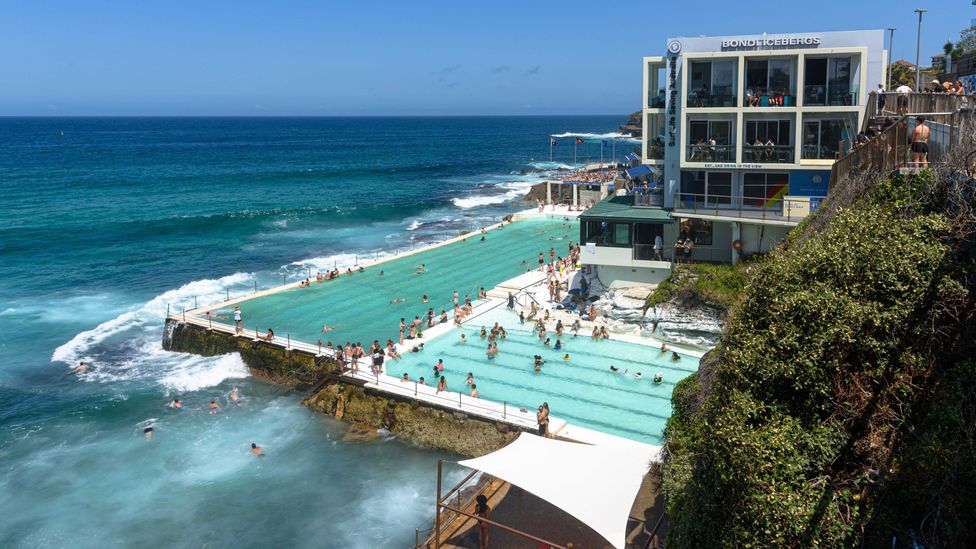 Sharks! Are you scared of them? Have you had any kind of encounters?
We get a lot of sharks come through, but it's only a great white, a tiger shark or a bull shark that we worry about. The other sharks aren't going to do anything.
I've had some close calls. I do a lot of ocean ski paddling and once a shark came up right in front of me. Its nose went straight into the side [of the ski] and then it went crazy underneath. I was trying to balance and stay on the ski. That's probably the closest I've had, though I've had others come past while I've been on [surf] boards.
But we've only had one attack at Bondi in the last 80 years. So, your odds are pretty good; you probably have more chance to get hit by a bus on the main road.
What beach do you go to on your day off and why?
I recently moved to the Northern Beaches, about 30-40 minutes from Bondi. It's been good to get to know other beaches. Otherwise, it's like going to the office on your day off.
I love Newport and Bilgola – they're just a bit quieter and more localised, there's not as many tourists. I like Palm Beach too. Lots of people head up here because that's where they film Home and Away, but it's beautiful. You've got the ocean on one side and then on the other side you've got the Pittwater where there's yachts and waterfront houses with jetties. The venues up there are great, too: head to the Palm Beach Golf Club for lunch, or go to Jonah's up on the hill at Wild Beach for a view all the way back down the coastline to Manly.
Which Sydney beach is best for swimming?
Sydney has a lot of ocean pools; the one at Bronte is very popular, as is Icebergs at Bondi. That's a big 50m pool, whereas the other pools are around 25m. There's also Mahon Pool to the north of Maroubra Beach and Coogee has got a really nice couple of pools on the south end as well.
Ocean pools are great for swimming laps; the only thing is that you have to be aware of the conditions on the day, because if there's big swell and waves, they're washing in and you have to be careful.
This is probably a bit like choosing your favourite child. But, in your opinion, which is Sydney's most beautiful beach?
I'm probably biased as I grew up here, but I think Bronte is the pick of the eastern suburbs. It's got a bit of everything. It's great for families. It's got a good wave if you're into surfing. It's also got the ocean pool and rock pool as well. It's got a train for the kids in the park. It's got plenty of park area with barbecues and huts. It's like they put all the best parts of other beaches into Bronte as one.
And what about beach that you'd rather keep to yourself?
It would be Bilgola in the Northern Beaches. That one's quite a secret unless you're a local because you've got to drive off the main road and down another road, which takes you down the beach. Unless you knew about it, you wouldn't guess a beach existed down there.
On weekdays you can go surfing and there's no one around; you might have just three or four people out there. There's a little coffee shop that only the locals go to – you can sit in the sun without the crowds and really enjoy yourself.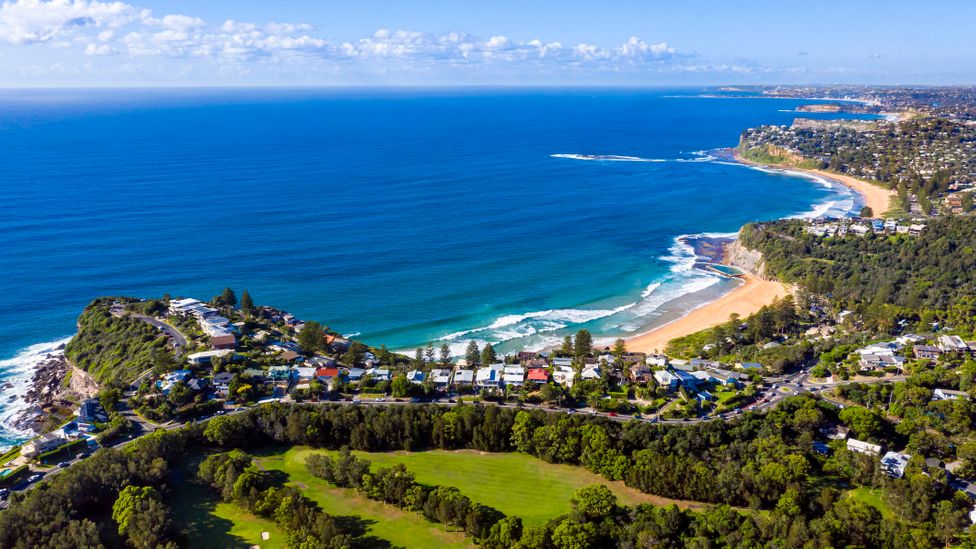 Where would you recommend for shore diving or snorkelling?
There's a place called Gordon's Bay, between Clovelly and Coogee, where they've got an underwater line that you hang onto when you're diving or snorkelling. The marine life is amazing as it's a protected area [part of the Bronte-Coogee Aquatic Reserve].
Also, off Bondi on the north end, out past the boat ramp and around Ben Buckler [headland], there's amazing marine life that you wouldn't guess by looking at the water. There's octopus, lots of different gropers and dolphins. The occasional shark will pop through, and there's a local seal that's always around. Sometimes the seal will roll on its side and all you see is the fin sticking out of the water and it looks exactly like a shark coming at you!
That's one way to clear the beach! You mentioned Bronte, but is there anywhere else that you'd recommend for families?
Further down the coast, Clovelly is excellent for families. It's got a massive ocean pool; at high tide, the waves will come through, but at low tide it's like a bay. It's quite safe for young kids and a perfect spot to go and hang out.
North Bondi is another great pick for children, it's got a little kids pool and a barbecue area. And from the hill here, you can look across the whole bay and see all the way down the coastline to Maroubra.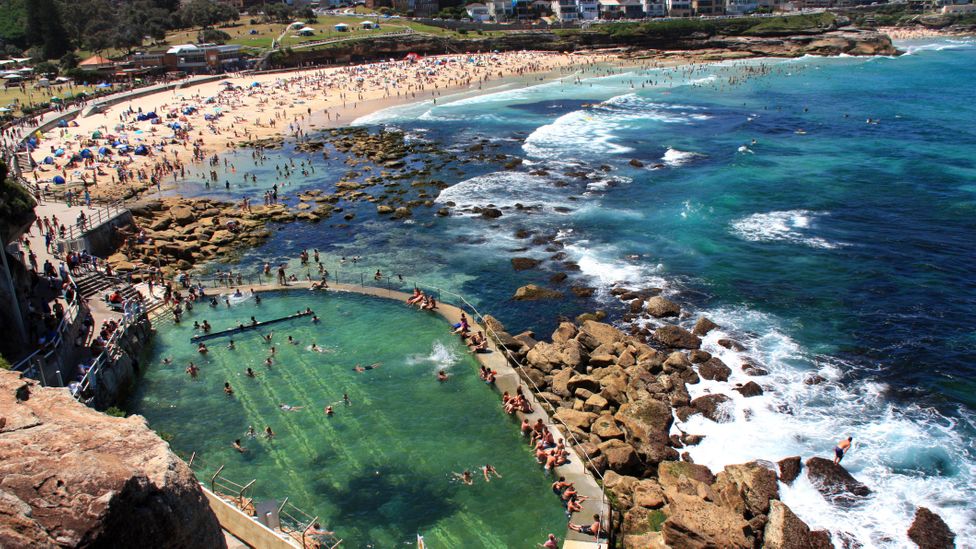 What tips would you give tourists visiting Australian beaches?
Do your homework on the ocean conditions on the day. Tourists are often so excited to be at Bondi that they are not thinking about the conditions, whether there's bluebottles around or where the swimming flags are.
I'm [an ambassador at] Float to Survive because it's so important to know what to do once you're in the water. I realised after 30 years as a professional lifeguard that the first thing people do when they're in a rip and can't stand up is to try to swim straight back to where they came from – which predominantly is straight back into the rip where the water's pulling away.
But if you just float and don't fight the current, it'll take you into the direction that you're meant to go – 90% of the time that's across the sandbank where waves are breaking and you'll just get washed back in. When you panic and get exhausted, then you start swallowing water and that's the start of the drowning process. That's why people need to know to float.